Laird Coatings Commitment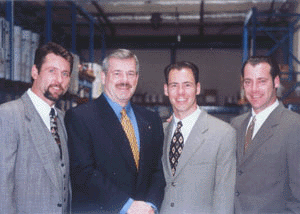 For over 25 years, Laird Coatings has supplied world leading plastic manufactures with high quality coatings. Laird Coatings has gained a reputation for providing the best in products and services. Laird Coatings offers a complete line of formulated products for your plastics applications. If you have a unique product need, our team of qualified experts can customize a coating to meet your specific requirement. Our experts are dedicated to your needs. They derive satisfaction by producing for you a superior product. Laird Coatings maintains a tightly controlled quality assurance program that involves everyone within the company.
Work With Your Process? "Yes!"
Production line changes concern every manufacturer. Laird Coatings Corporation enjoys remarkable success helping companies from almost every industrial category adapt to low emissions and waterborne products.
Often we help manufacturers change smoothly to new environmental compliant coatings with little disruption to their production lines. We've also helped customers develop and implement more transfer-efficient application techniques such as flow-coating for their products.
We back up change recommendations with prompt and thorough product and applications testing that ensures rapid and reliable results where it counts-on your production line. Of course our technical experts are available to help with start-up and debugging after your production line changes are implemented.
Solve Tough Coating Problems? "Yes!"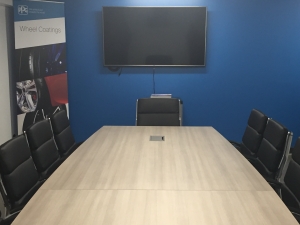 Laird Coatings Corporation offers broad lines of products to finish even the most demanding plastic, wood, and metal products. For plastics, we supply advanced waterborne coatings to finish ABS, styrene, polypropylene, and vinyl's as well as specialty lacquers, UV cured coatings, safe and durable coatings for toys, and electrical dissipating or EMI/RFI shielding materials, In fact, Laird Coatings Corporation is extending its lead in paints for plastic with technical advances in resins and waterborne coatings that meet the most stringent emission limits worldwide.
For metals, our products cover almost every industrial requirement for adhesion, gloss, and hardness, plus specialty products for high heat protection and other demanding environments. This includes low-energy/high-solids urethanes and lacquers for business machines as well as a full line of waterborne products for metal finishing.
For wood products, Laird Coatings's Seaside Lacquer division offers a comprehensive line of environmental compliant stains, sealers, and lacquers.
SPECO Division provides masonry coatings including water sealant, tile and grout sealers, and other related specialty chemical products.
World Class Quality Control? "Yes!"
High quality and consistent reliability are the performance standards for Laird Coatings Corporation products. Our Total Quality Management Program is setting industry standards for Zero Defect shipments to our customers.
We back our quality assurance standards with an aggressive in-house testing program, including computer aided batch formulation, pre-shipment checks, and ongoing as-applied durability and performance tests. This Laird Coatings Corporation program helps ensure both the right initial product performance as well as successful long-term performance for coatings on our customers' products.
Quick Response to Meet Your Requirements? "Yes!" Tough delivery schedules are no problem at Laird Coatings Corporation. Because we specialize in custom industrial coatings, our laboratory and production facilities are designed for quick response from initial through prompt product deliveries. We regularly develop, test, and deliver advanced specialty coatings to our customers in time to meet OEM turnarounds.

Laird Coatings Corporation's laboratories are advanced facilities for the development, testing, and manufacture of custom specification coatings, including finishes which comply with the most stringent environmental compliance limits as required for use in the South Coast Air Quality Management District.
Just In Time Deliveries? "Yes!"
Companies using just-in-time inventory controls will appreciate our zero-defect approach to delivery schedules. We understand the critical role coatings can play in your production line, and we've included on-schedule delivery as a key element of our total quality management program.
Complete Environmental Support? "Yes!"
Laird Coatings Corporation backs its customers with comprehensive regulatory support for workplace safety, worker protection, and environmental compliance. We provide full documentation and testing for product compliance with US EPA, OSHA, CAL OSHA, fire protection and air quality regulatory agencies.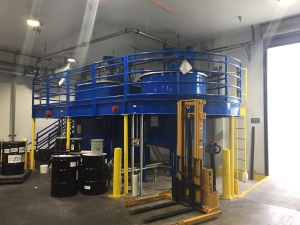 In addition, we regularly support customers with in-plant testing of their processes; permit preparation, permit and report filing, and negotiations; and hazardous waste and materials management, including handling, transportation, disposal, and waste reduction and reclamation.

When needed, Laird Coatings Corporation can follow through with complete professional engineering services for design, specification, and emission control systems construction supervision as required.